On 28 – 29 June 2018 International Transport Forum / OECD held  workshop on Decarbonising Road Freight Transport, which was part of the Road Freight work stream of the ITF-led Decarbonising Transport Initiative, which aims to identify and promote policies which are both cost-effective in mitigating the climate change impact of road freight activities and which improve the sector's operational efficiency. The workshop brought together more than 50 participants from different parts of the world and diverse backgrounds with an interest in clean and sustainable road freight: government officials, energy companies, vehicle manufacturers, shippers, logistic suppliers, academia, research centres, professional organisations and representatives from international organisations.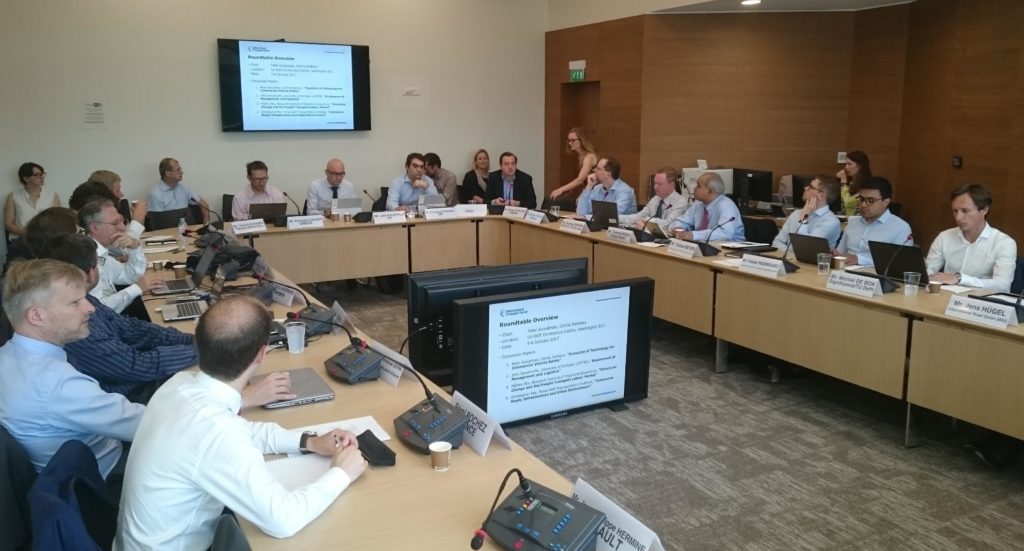 The workshop's objective was to gather initial evidence on the cost-effectiveness of different decarbonising measures and their policy implications.
I contributed to the discussions with presentation "Vehicle efficiency: High Capacity Vehicles". The slides of my presentation can be downloaded here. Some photos from the workshop are available here.