Ziegler, the same company that is experimenting with large cargo bikes here in Brussels, has announced that it is planning to bring self-driving vans of Udelv to Brussels.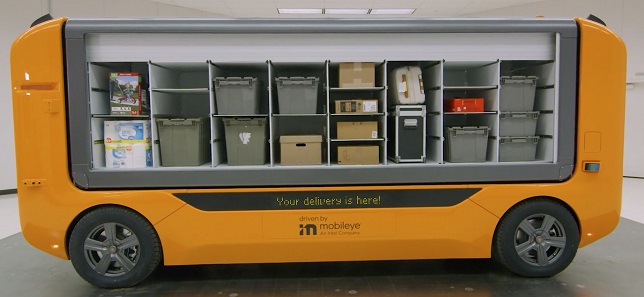 The driverless vans will be electric and monitored remotely. Like it is shown in the photo, the van is split into compartments. And each compartment has a hatch, which can be opened by the customer with a QR code.
The tests are said to start in a closed area at Zieglers Welkenraedt site later this year. But for a wider deployment new legislation in Belgium on the federal level will be required.
If this works in Brussels, it is a path for cleaner and cheaper deliveries. It would be exciting to see those vans on the streets.