Lately I hear a lot of whining that fuel prices are skyrocketing, while the largest majority of cars sold still use petrol or diesel.
I think it is time to stop whining and start thinking and acting. FOD Economie have made a nice image to spark thinking.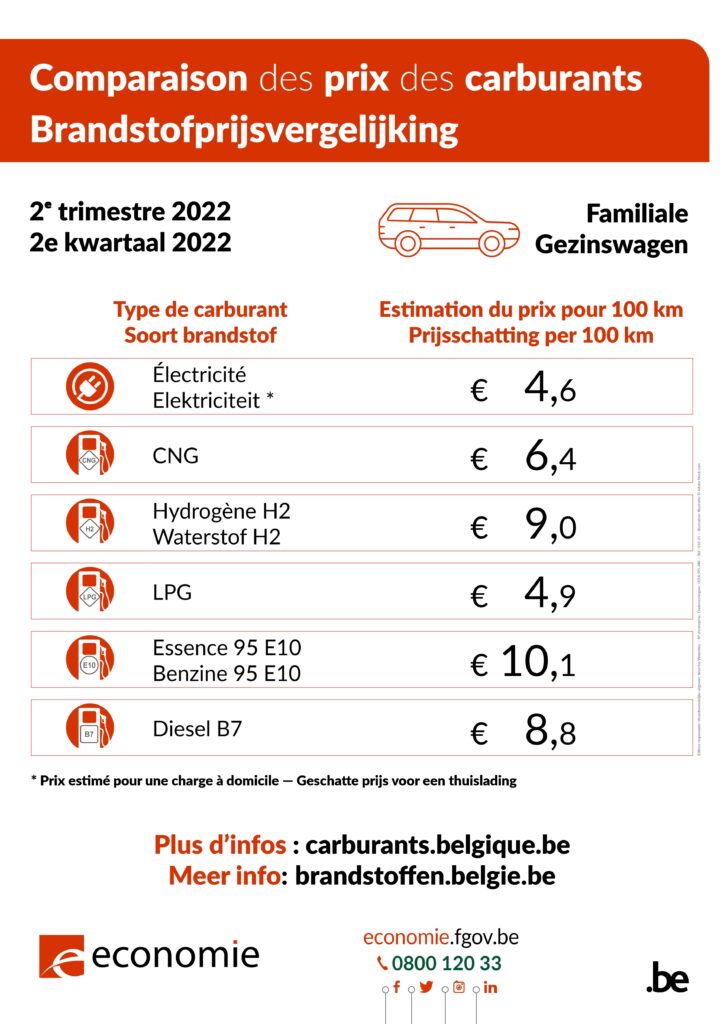 I have been driving an electric car for the last 7 years and can confirm that it is really much cheaper. By the way, I have managed to reduce the electicity cost for running my car by 75% (compared to what is shown) by installing solar panels on the roof of my house.
Image translation: Cost of driving a car 100km by fuel type, estimation for Q2 2022.